8 Matched Pair Peacock/Bristol Blue Opaline Glass Vases Gold Gilt Pattern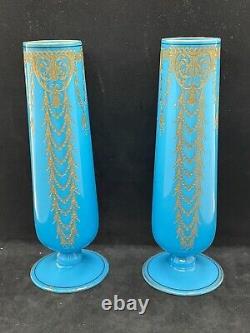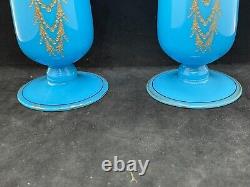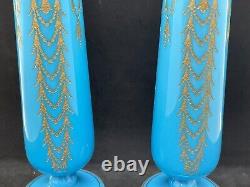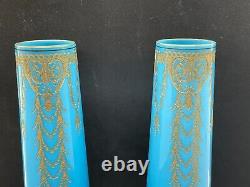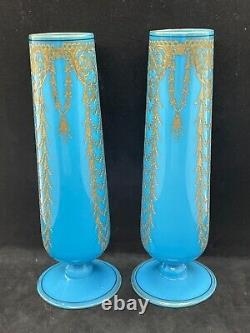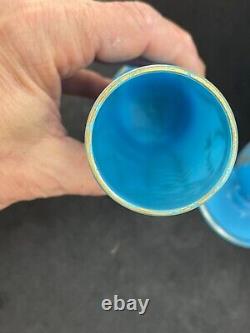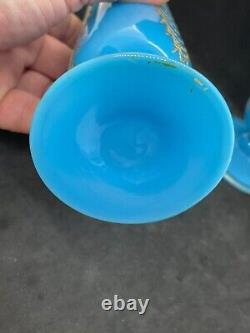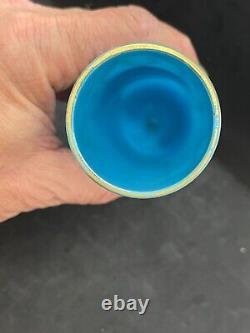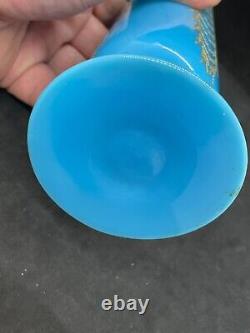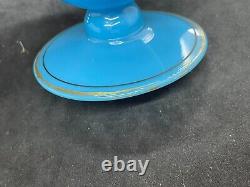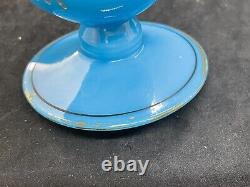 Exceptional pair of matching 8 blue opaline glass pedestal or footed vases with a draped Bell Flower gold gilt pattern. Probably 1920's-1930's in age, heavy Art Deco influence in the style and decoration of the vases. Main body is blue, some call this tone of blue Peacock and I saw it called Bristol. There also is a thin black line border on the foot and the rim of the vases. Only flaw I found was the wear to the gold border ring on the foot and rim of the vase, they seem to be of a different gold composition than the main decoration on the body of the vases.
Depressions on the bottom of the base look to be polished pontil marks, so assuming they are hand blown. Top opening is 1.75" and the base is 2 7/8" wide. Not positive of that identification, yet since I only found two similar looking vases but not the exact same as shown in my photos. If you find out differently, I will gladly update the listing if I can collaborate.