Jeweled Glass Bowl Vase Uranium Vaseline Opaline Gilt Brass Mount Murano Vanity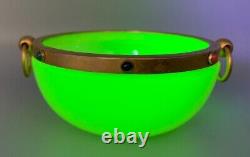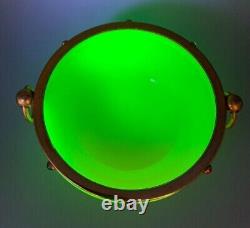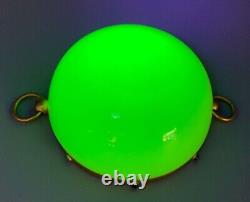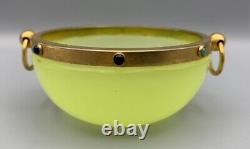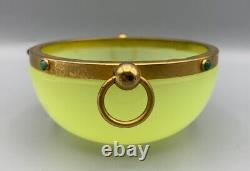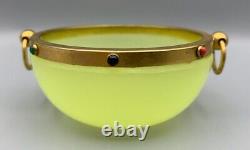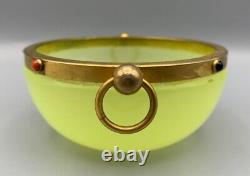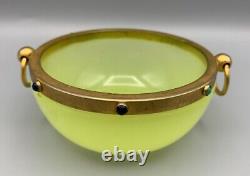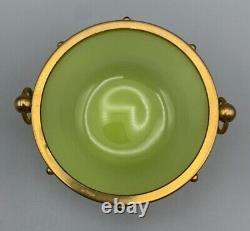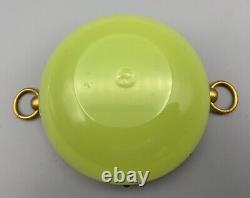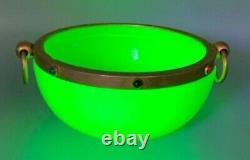 JEWELED GLASS RING JEWELRY BOWL URANIUM VASELINE OPALINE GILT BRASS MOUNT MURANO VANITY BOHEMIAN. THIS BEAUTIFUL URANIUM GLASS OPALINE BOWL MEASURES APPROX.
3 3/4" WIDE AND 1 3/4" HIGH. IT IS FITTED WITH A GILT BRASS COLLAR, 2 MATCHING SWIVEL RING HANDLES, AND SET WITH 6 CABOCHON JEWELS EITHER STONE AND/OR GLASS. 3 PLEASE DON'T HESITATE TO ASK ANY QUESTIONS YOU MIGHT HAVE, AND REVIEW THE PHOTOS FOR DESCRIPTION.