Jobling Opalique Art Deco Opalescent Glass Fircone Bowl, Vintage Opaline 1930s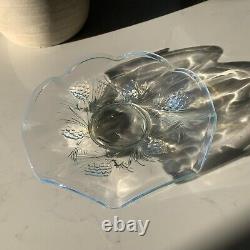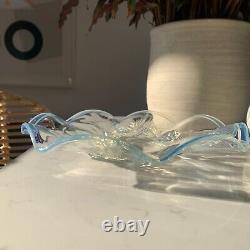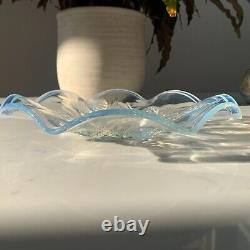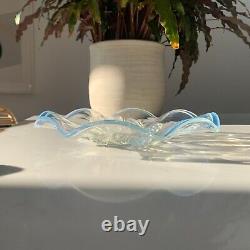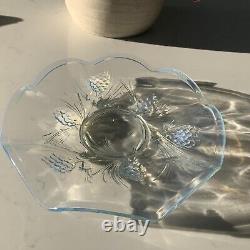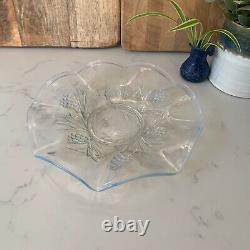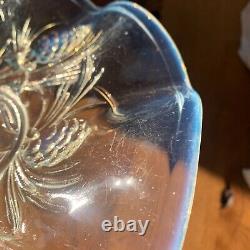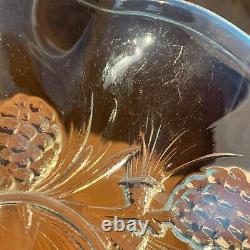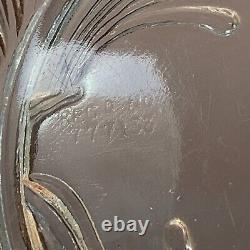 Made by British company Jobling in the 1930s, this opaline/opalescent glass bowl is in the Fircone Pattern. Jobling produced this range of opalescent glass as an alternative/competitor to Lalique's pieces and named it Joblings Opalique.
A less commonly found shape with a ruffled/wavy rim. The glass is faintly embossed with Reg D No 777133. Surface wear/scratches and scuffs throughout - this is hard to capture on camera and isn't particularly noticeable in person until under close inspection, but the last photo is typical of the overall wear. Please note this is a vintage item and will have signs of use and wear.