Murano Art Glass Opalescent Mating Swans Figurine Pair 10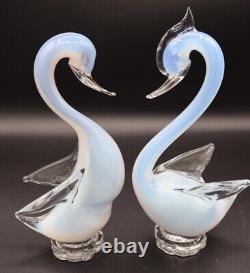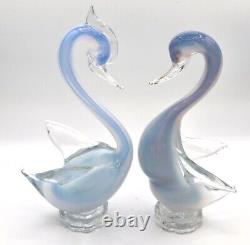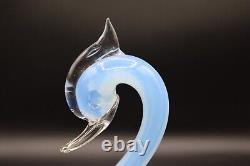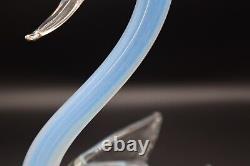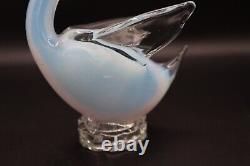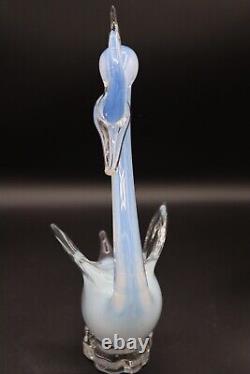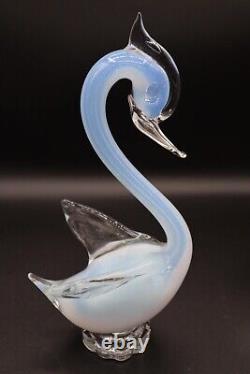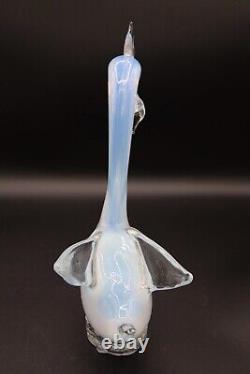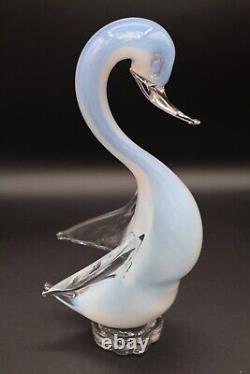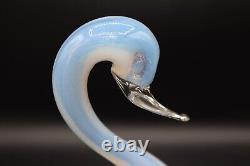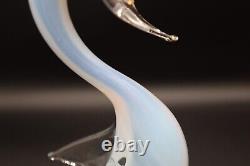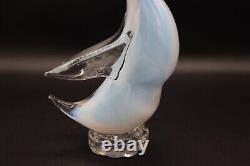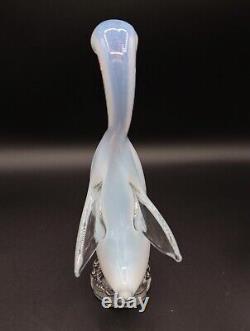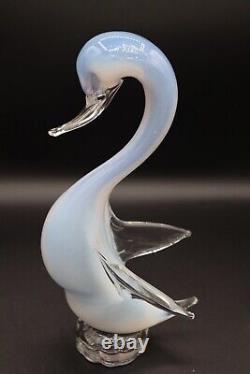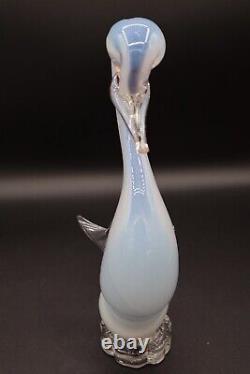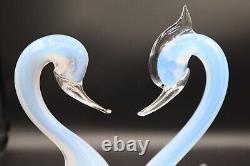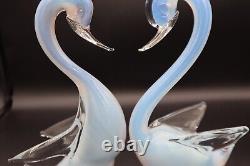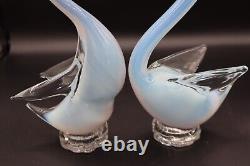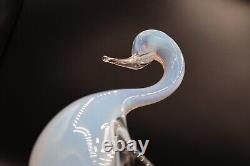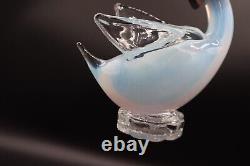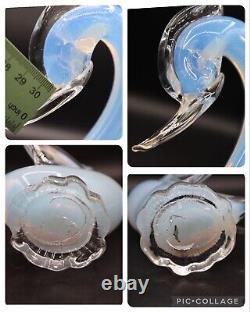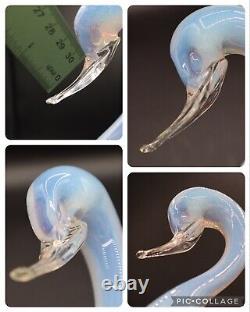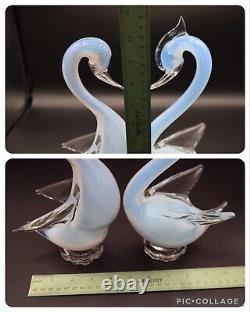 Murano Glass Opalescent Mating Swans Pair. Only "imperfections" due to handmade quality! Only roughness that can be felt with fingertip is around the beak area on both birds. I believe this was from the application process.
Barely noticeable until you feel it with your fingers, virtually impossible to capture on camera. Also note the bottom of base. Looks rough but is smooth. Some air bubbles and very light scuffing only visible under close inspection and under certain lighting in a few areas. There is also black mark on underbelly of one swan, and is inside glass.
Thank you for your interest!