Pierre D'Avesn Rare French Art Deco Opalescent Glass Fan Vase c. 1930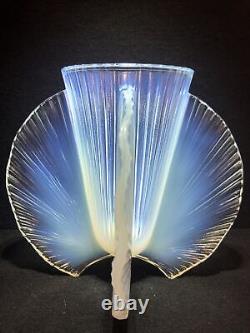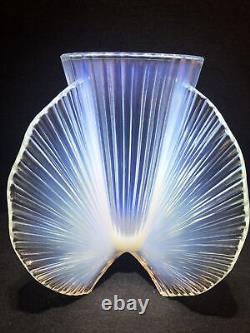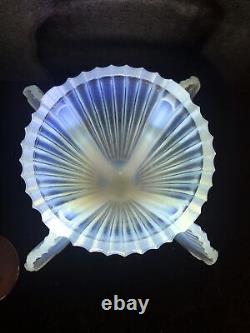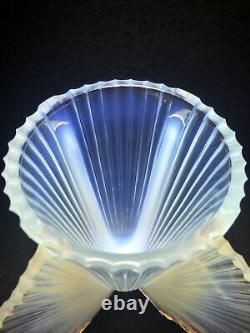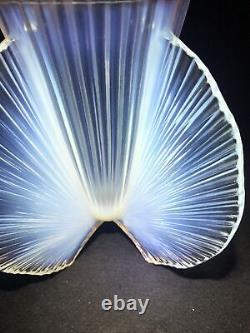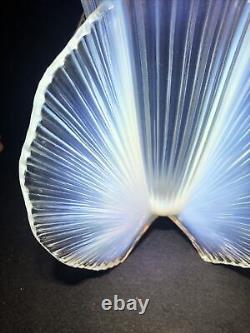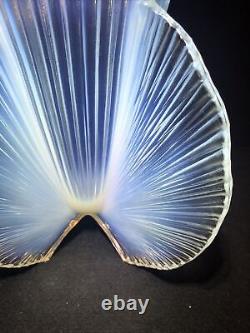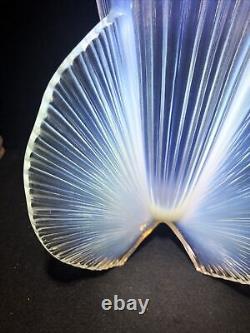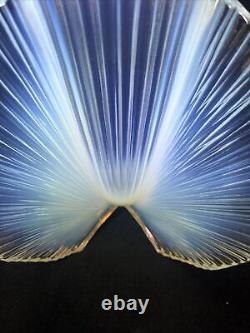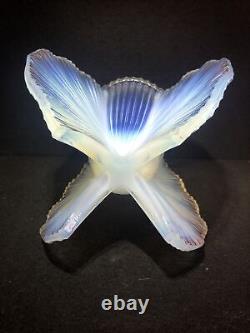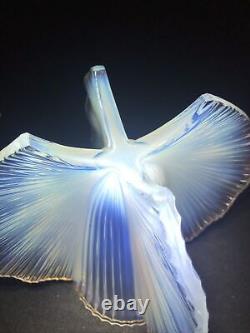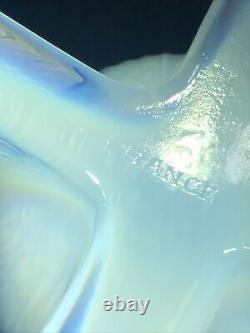 Pierre D'Avesn rare French Art Deco Opalescent Glass Vase c1930. As an artist/ designer, Pierre D'Avesn is credited with designing some of Rene Lalique's most famous works of art glass whilst working for the Lalique studios, although he did not sign his own work at this time. He subsequently went on to become an impressive, and much revered designer/ producer, and master of the art of glass molding and opalescence in his own right. Raised letters "Made in France" to base.
Many of these vases were converted into lamps which ruined them for the collector when a hole was drilled through the base to take the wiring into the vase. This vase has not been drilled and is museum quality. 7-1/2" tall x 8" diameter.