Rare Pink Opalescent Archimede Seguso Murano Glass Gold Infused A Coste Bowl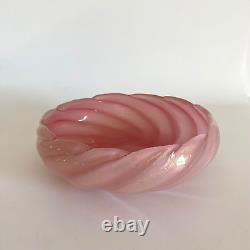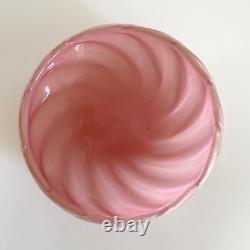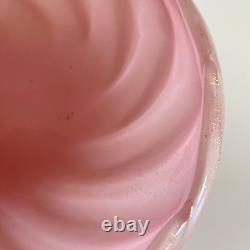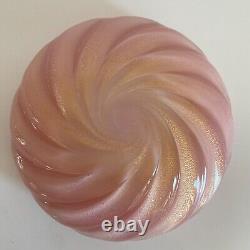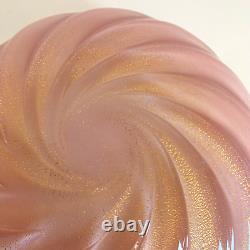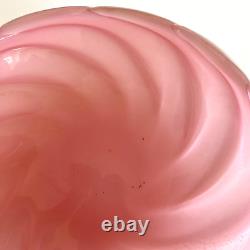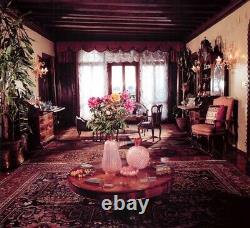 Beautiful nature inspired pink opalescent flower petal bowl by Archimede Seguo produced in the mid 1950. It is part of the A Coste series which referees to the ribbed and swirled structure. Delicate gold fleck inclusions within the outer layer of glass create an luxurious look.
This is a rare model, and a bowl such as this is displayed in the Archimede Seguso Museum in Venice. Dimensions are 7.25" diameter, 6.5" opening and 2.25 rim height. The glass is in excellent, original condition without damage or obvious signs of age wear.
The only irregularity I like to mention are a small group of tiny ash inclusion as pictured on the inside which do confirm manufacture prior to the time when gas fired ovens were introduced. A close up picture is posted for better understanding. The blue glass bird is not part of this listing, it is shown for better understanding of the dimensions.