Superb John Ditchfield Large Apple Opalescent Blue Glass Paperweight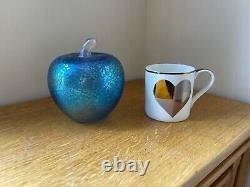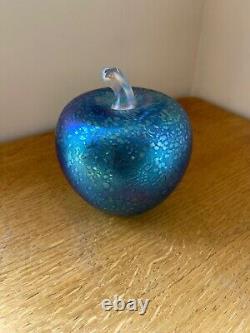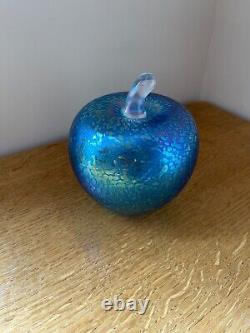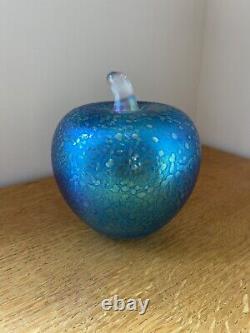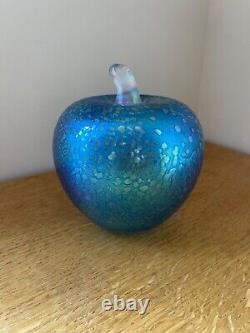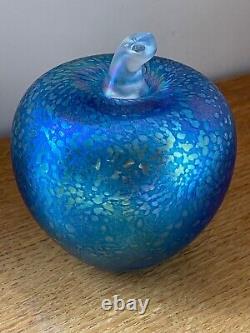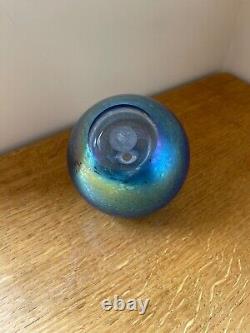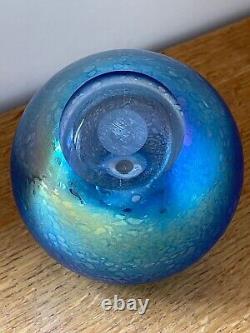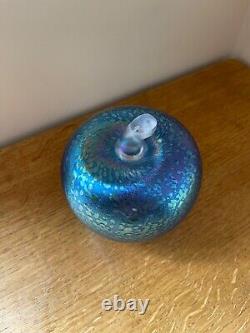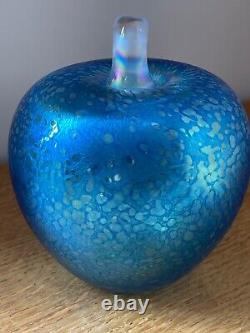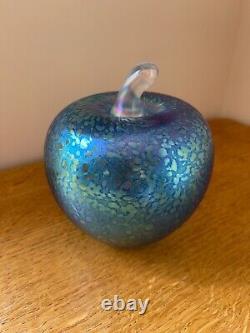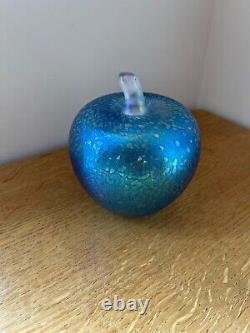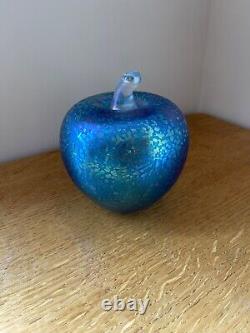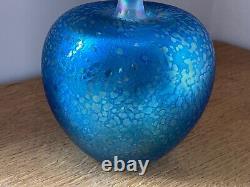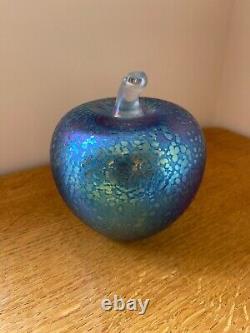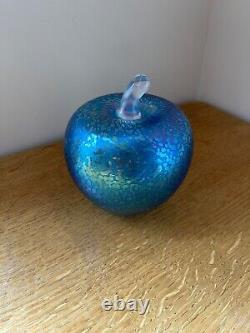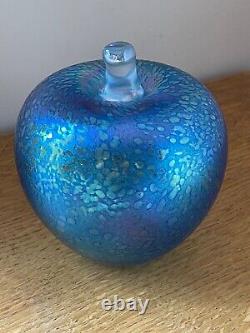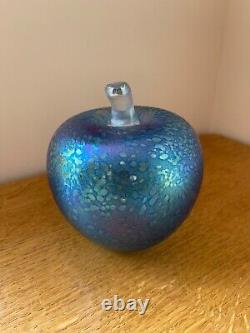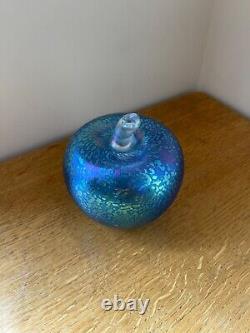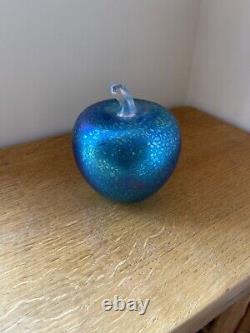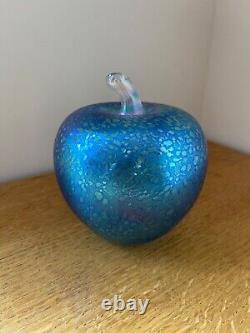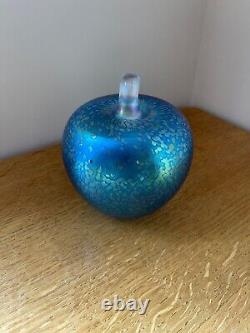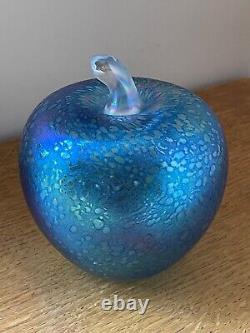 Here for your consideration is a truly fabulous, 20th century, John Ditchfield, Glasform, large fruit, apple ornament/paperweight. This cobalt blue/sky blue apple paperweight of circular form with tapered body, decorated with stunning overlaid circular decoration, to an opalescent golden clear blue ground. The colour and lustre of this large John Ditchfield apple paperweight is truly superb. It's been a nightmare to photo though because it's picking up so much light reflection. It's iridescent colour, changes depending on room lighting conditions. This fabulous John Ditchfield apple glasform ornament/paperweight is in wonderful original condition with no chips, scratches, or restoration. Please note: photo 1 is a size comparison photo. The coffee mug isn't included. Started when he was 16 years old as an apprentice at the Venetian Glass Factory, Blackpool in the 1960's. He trained under the Italian maestro Franco Toffolo, an Italian glassmaker from Murano, who'd come to the UK to set up a glass company. John Ditchfield started the art of glass blowing in 1968 and his creations have become extremely popular, appearing in Miller's Collectables, (an antique guide for the future).
John Ditchfield's innovative designs have pushed him to the forefront of contemporary art glass making. Height: 5.75 inches or 14.6 cm. Diameter: 4.75 inches or 12.1 cm. Weight: 2lb 8 oz or 1.1 kg. These stunning, John Ditchfield, large apple paperweights have become so very desirable/collectable and are really appreciating in value.
Well you won't go far wrong starting a collection with a piece like this. It's a magnificent piece of John Ditchfield iridescent glass. A real statement piece, you just can't fail to be impressed, truly stunning. This very highly collectable and sought-after paperweight would make a superb gift. Our photos aren't doing this John Ditchfield apple paperweight true justice because they're not capturing the full lustre that's in this magnificent piece of art glass.
Please note: all our international postal charges are only estimates and will be confirmed and altered up or down when we know the destination of where, items are being sent. You may wish to check out our other items.