Uranium Vaseline Opalescent FENTON Frog on Font RARE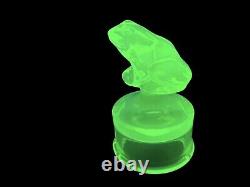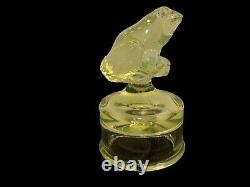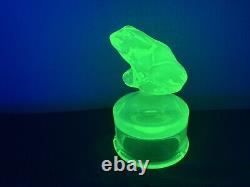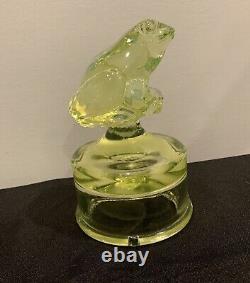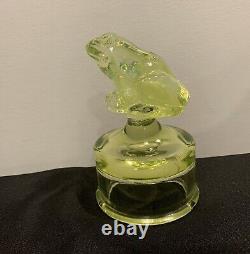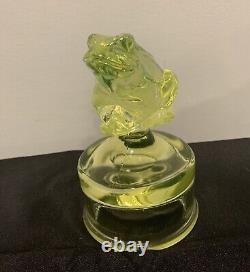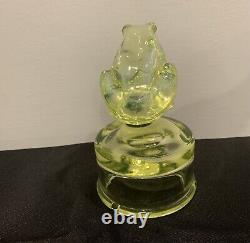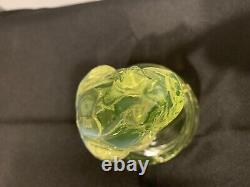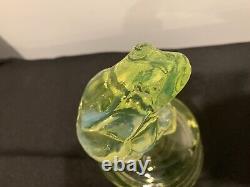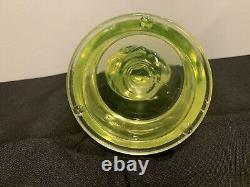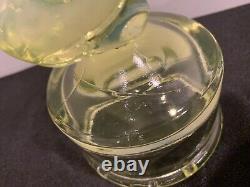 Uranium Vaseline frog on a font very rare this is also a vaseline opalescent proximately five and three-quarter inches tall and 3 1/2 inches wide. There are no chips or cracks or flea bites picture 11 does show a pretty large straw mark I would estimate that to be about 3 inches long. Luckily it kind of goes around the back of the frog, so you really can't notice it anyways but you can fill it with your finger does not go through the glass and it's simply part of the making process. These are extremely rare and almost never come up for sale.
This is part of my personal collection, so this is the price I would feel good about parting with it who knows I still might regret it because I don't know where I would ever get another one.