Vintage Fenton Ruffled Blue Opalescent Vase Hand Painted Flowers S. Stephens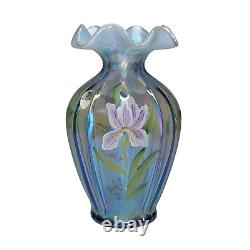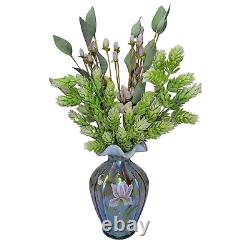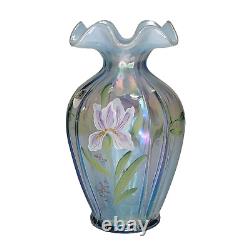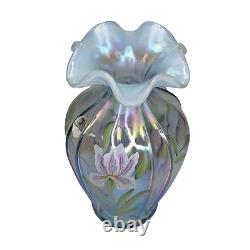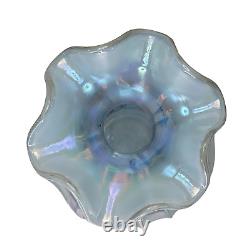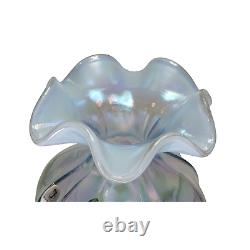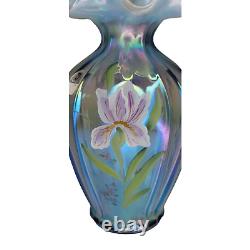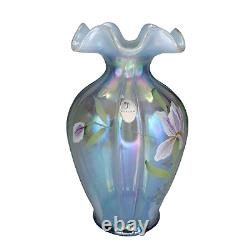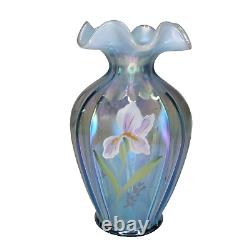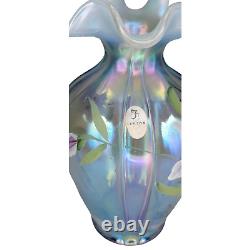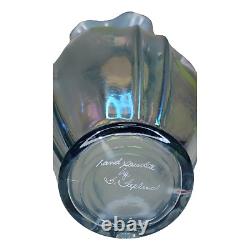 Add a touch of timeless elegance to your collection with this exquisite Fenton Blue Opalescent Iridescent Vase. Standing at 7" tall and measuring 4" in diameter, this stunning vase showcases the craftsmanship and artistry of Fenton Glass. Featuring a mesmerizing blue opalescent hue, this vase is truly a sight to behold.
The iridescent finish adds a captivating shimmer that enhances its overall allure. Adorning the surface are delicately hand-painted flowers, skillfully executed by the talented artist S. Stephens, whose signature graces the bottom of the vase. This vintage beauty is in very good condition, showcasing its age with a charming patina. Some minor wear of the paint is present, which is normal and only adds to its character and authenticity.
Whether displayed on its own or filled with your favorite blooms, this Fenton Blue Opalescent Iridescent Vase is sure to be a focal point in any room, exuding grace and sophistication. Don't miss out on the opportunity to own this exquisite piece of Fenton glassware. It's a wonderful addition for collectors or anyone who appreciates the timeless beauty of handcrafted art.