Vase en opaline cranberry de Fenton avec motif en forme de cœur, perles optiques et melon Jack in the Pulpit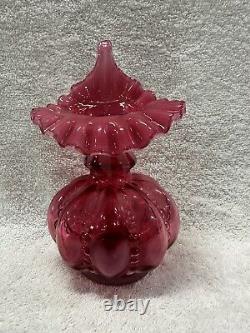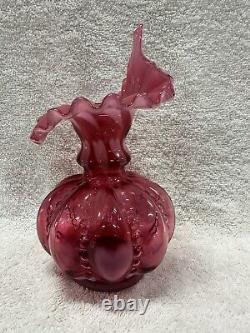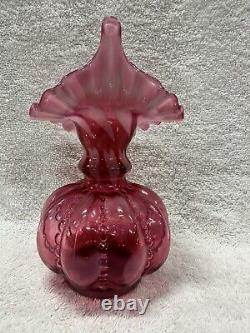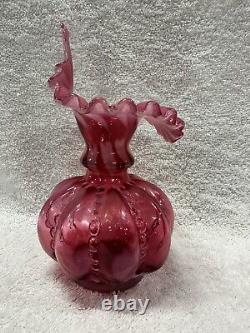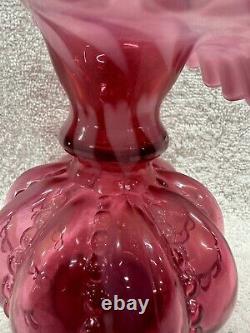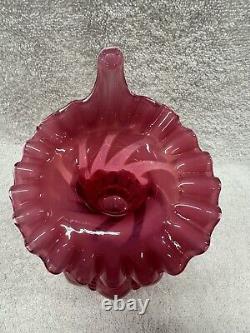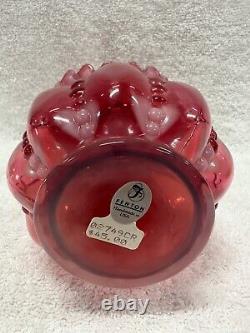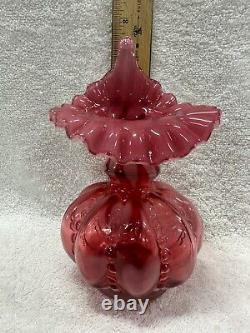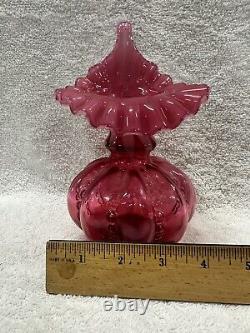 Ce superbe vase Fenton Cranberry Opalescent Heart Optic Beaded Melon Jack in the Pulpit est un incontournable pour tout collectionneur de verre. Le vase présente un superbe motif optique en forme de cœur avec des détails perlés complexes le long des bords. La couleur opalescente de couleur cranberry ajoute une touche d'élégance à n'importe quelle pièce et la construction en verre soufflé à la main garantit que chaque pièce est unique.
Ce vase est signé par Fenton et est une pièce originale de leur gamme de produits en verre optique en forme de cœur. Que vous soyez fan de décorations sur le thème de l'amour et des cœurs ou que vous appréciez simplement la beauté de l'art verrier artisanal, ce vase ne manquera pas de vous impressionner. Ajoutez-le à votre collection dès aujourd'hui !